Illustrating Ancient History: Bringing the Past to the Present
An exhibition exploring archaeological practice today
Tuesday 3 November 2020 - Saturday 30 January 2021
Curated by Javier Martínez Jiménez
Archaeological illustration, especially when aimed at the general public, is the result of the collaboration between artists and archaeologists. It offers a way of reconstructing the past based on scientific data that can help the public understand archaeological remains better.
This exhibition presents original artwork by Zofia Guertin and Sofia Greaves. It combines artistic interpretations of archaeological remains, technical drawings of finds, and how both can combine in reconstructions used to bring the past to live in the context of the Aeclanum Project in Southern Italy, where there has been a lot of outreach towards the local community.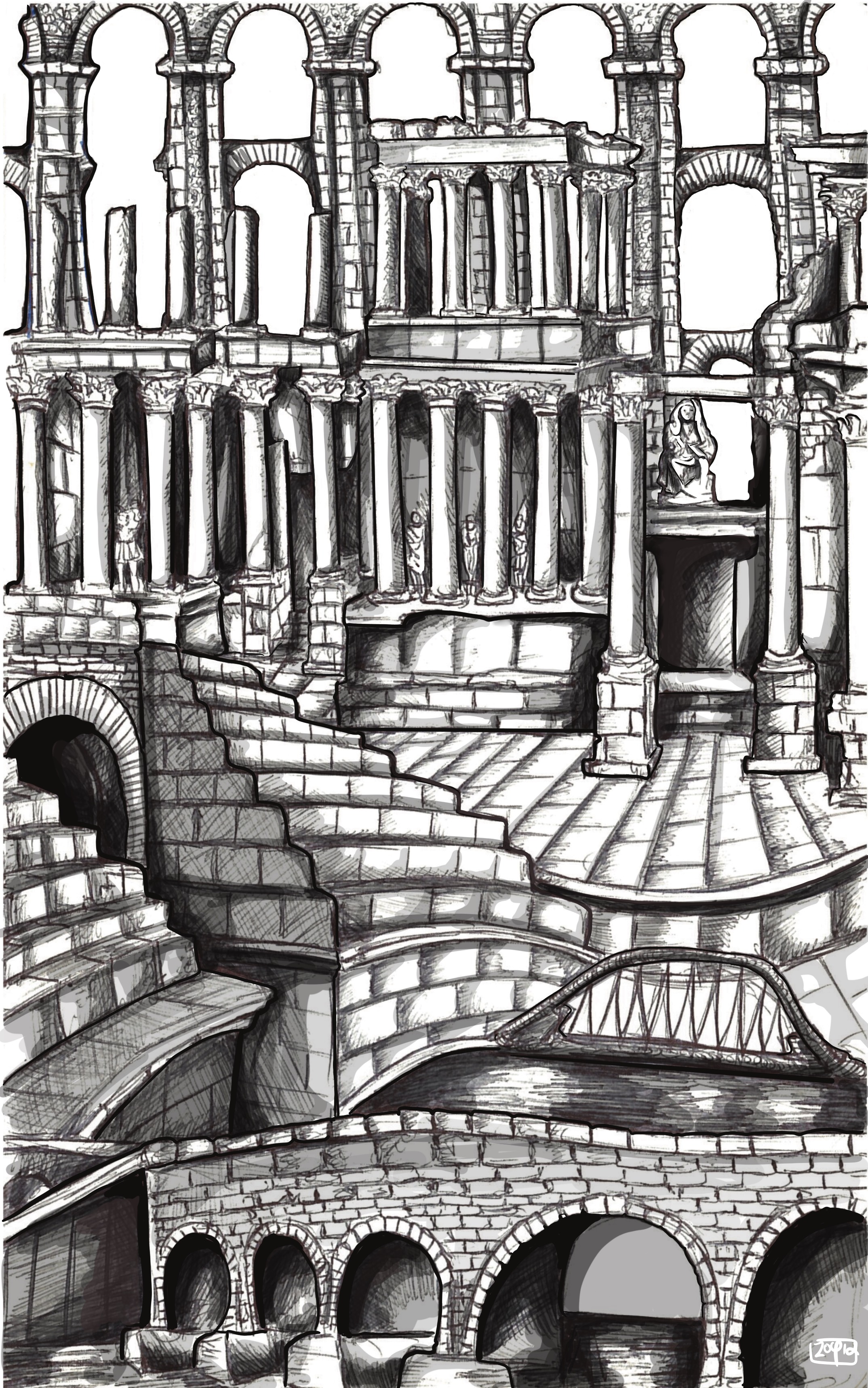 Zofia Guertin, Monumental Merida (Copyright: the artist)
About Aeclanum
Aeclanum is an ancient town in Southern Italy, in an area which was occupied by the Samnites. It was founded in the 3rd century BCE and was sacked by Sulla in 89 BCE, becoming a Roman colony under Hadrian in 120 CE. The city was connected to Rome by the Via Appia in the 290s BCE. Eventually, Aeclanum became a bishopric in the 4th and 7th centuries CE.
The Aeclanum Project
The Aeclanum project is directed by Dr B. Russell and Dr G. F. De Simone, in collaboration between the University of Edinburgh and the Apolline Project in agreement with the Soprintendenza per le provincie di Salerno ed Avellino and the Comune di Mirabella Eclano and associated with the British School at Rome.
The project has received generous support from the Roman Society and Roman Research Trust, a Munro Research Grant, the Institute of Classical Studies, and the Challenge Investment Fund of the University of Edinburgh.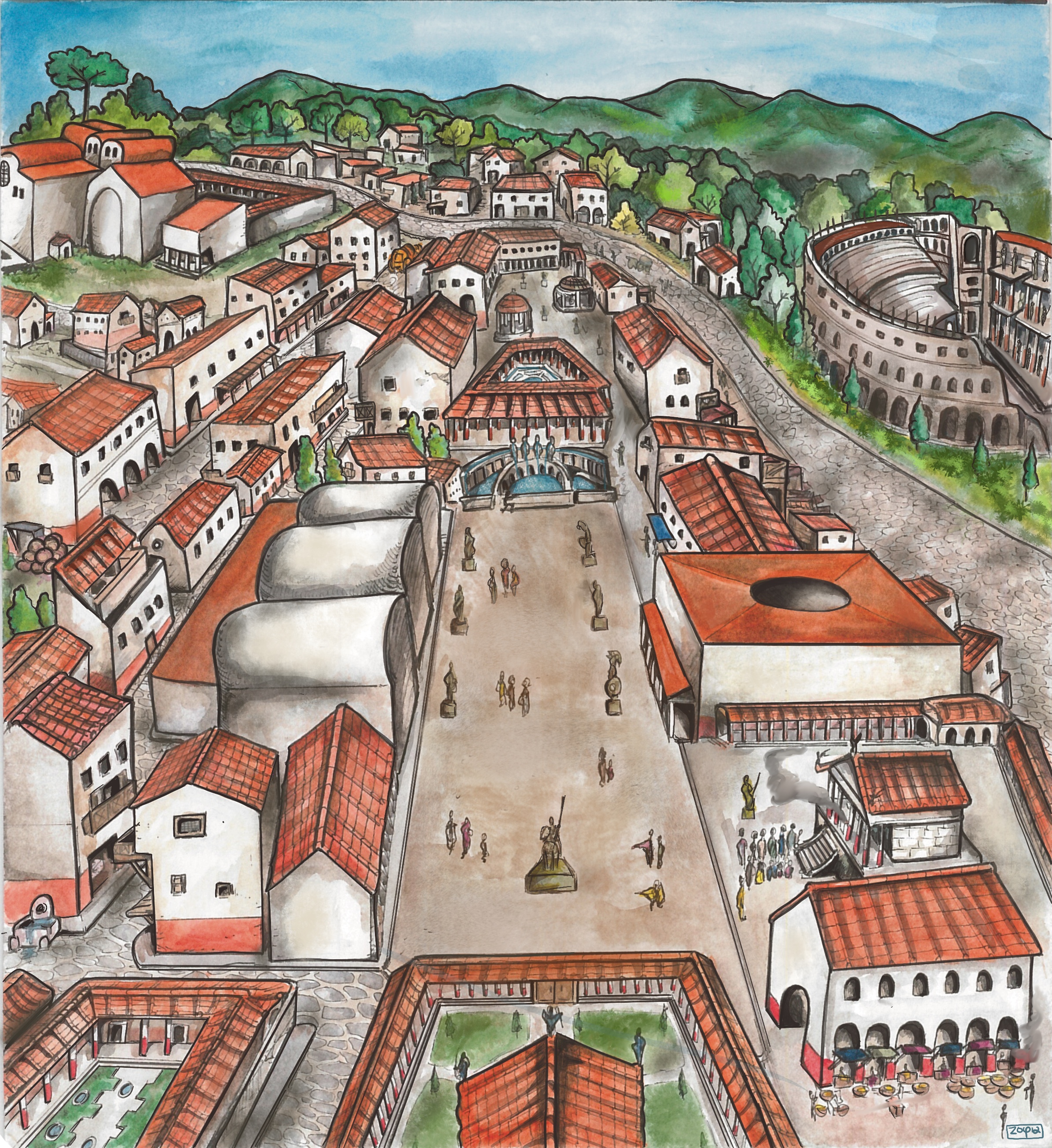 Zofia Guertin, Bird's Eye View of Aeclanum (Copyright: the artist)
The Impact of the Ancient City
This exhibition is part of a research project in the Faculty of Classics called the Impact of the Ancient City Project, led by Prof. Andrew Wallace-Hadrill. The project has received funding from the European Research Council (ERC) under the European Union's Horizon 2020 research and innovation programme (grant agreement n° 693418).
Find out more