Aims and objectives
To put 1st-century BC philosophy on the map as a discrete research topic with its own internal problematic.
To move towards the level of understanding at which a comprehensive history (the Cambridge History ?) of 1st-century BC philosophy can be written.
To prepare and publish collections and editions of testimonia for individual philosophers and movements.
To organise seminars leading to at one or more volumes of thematically linked research papers.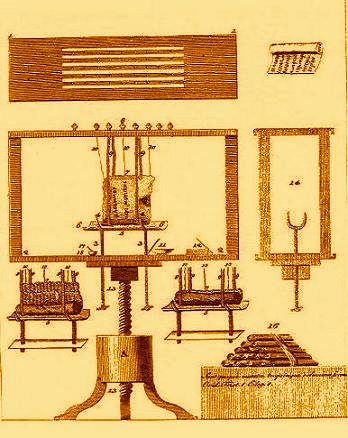 Drawing of the machine invented by P. Antonio Piaggio for unrolling the carbonised papyri from Herculaneum, including works by Philodemus.
(G. Castrucci, Tesoro letterario di Ercolano, Napoli 1852, Table IV)