In Conversation With is a new weekly series where we ask friends of the Museum to tell us about their favourite object – and what it means to them.
Sade Ojelade is the Museum and Collections Assistant at the Museum of Classical Archaeology. She studied Classical Archaeology and Ancient History at the University of Oxford. She writes about her ongoing dialogue with one of antiquity's most tragic heroes.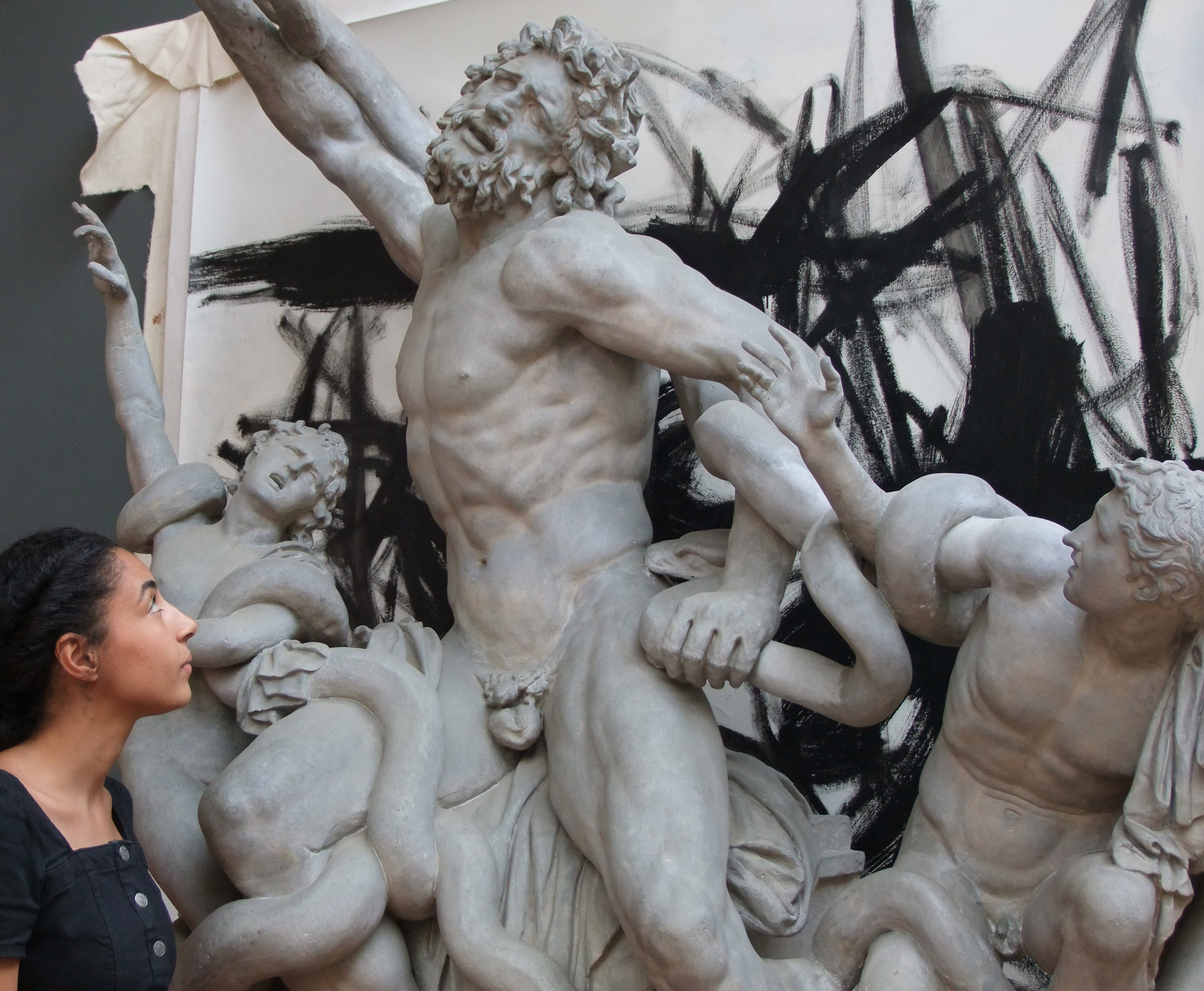 Sade looks at our cast of Laocoon and His Sons. The story is most famously told in Virgil. In the background is 'Before 2:30 harmony', by Loukas Morley (copyright: the artist), which was exhibited in the exhibition The Silence of Time (2019)
'Laocoon and his sons have always held a special place in my heart. Seeing the original sculpture in the flesh when I was 17 kick-started my obsession with ancient visual culture and story-telling.
'The emotion and struggle depicted is so raw and heart-breaking, and it really made Classics come alive for me.' 
Want to see Laocoon and His Sons yourself? Sade's favourite cast can be found in Bay J.
Want to know more about the Laocoon and His Sons and our cast? Check out our research catalogue.
More In Conversation With
The image above includes an exhibition work by local Cambridge artist, Loukas Morley, which was shown in the Museum of Classical Archaeology in the summer of 2019 in the exhibition, The Silence of Time. Copyright of the artwork belongs to the artist.