In Conversation With is a new weekly series where we ask friends of the Museum to tell us about their favourite object – and what it means to them.
Lyn Bailey is Librarian in the Faculty of Classics, and no matter what she reads, can't get the Dying Gaul out of her head.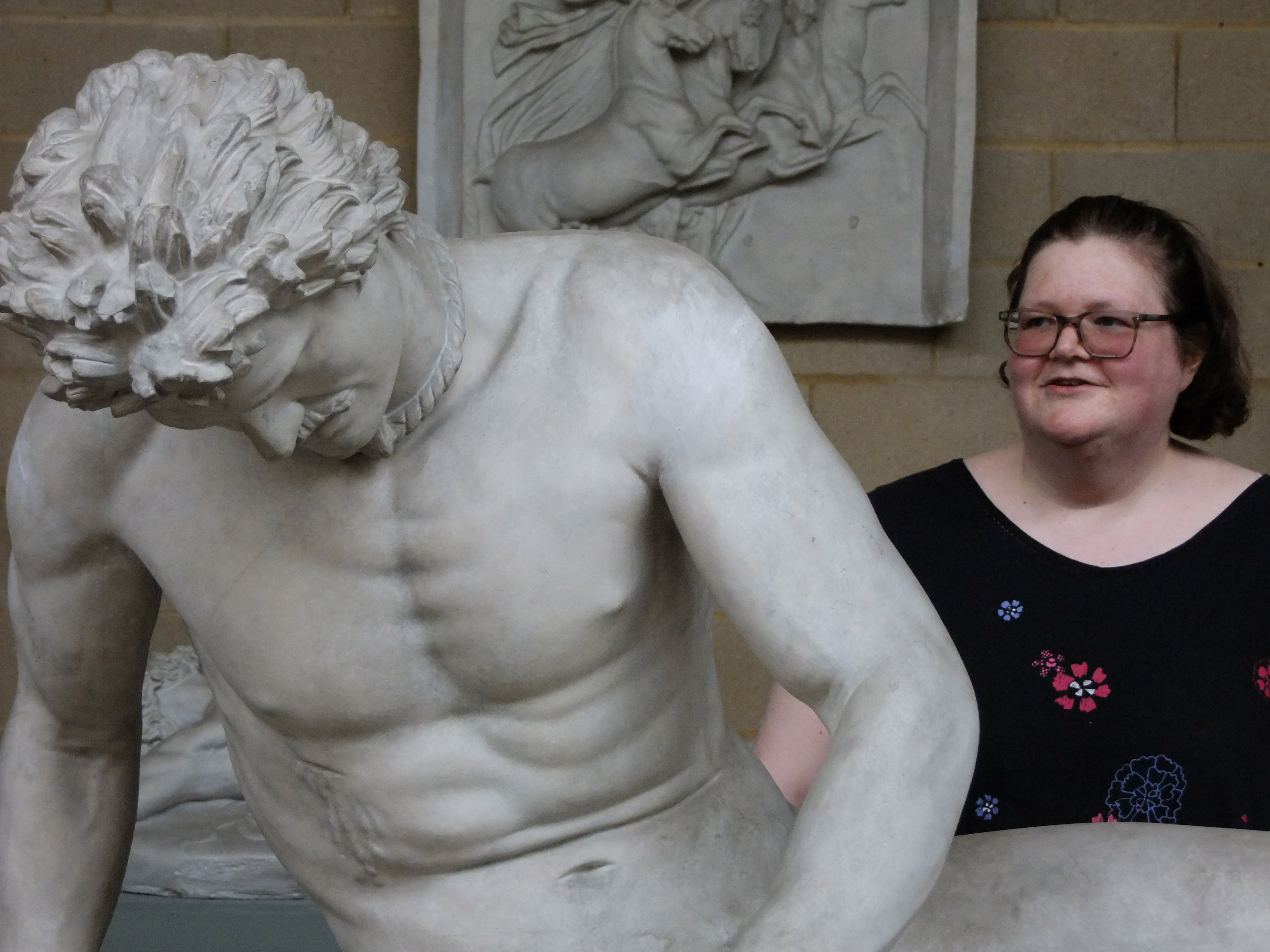 Our cast of the Dying Gaul captures Lyn's attention.
'I first came across a picture of the Dying Gaul at University and was moved by the pathos of the face and the weariness captured in the body.  I thought the warrior was from France and the land of Asterix in the time of Julius Caesar, but I soon discovered his homeland was further East. 
'When I moved to Cambridge I was really pleased to come across the statue in 3D.  In reality it was larger than I imagined and I hadn't noticed all the details, such as the weapon on the base. It always moves me when I see it and his sad fate.'
Want to see the Dying Gaul yourself? Lyn's favourite cast can be found in Bay G.
Want to know more about the Dying Gaul and our cast? Check out our research catalogue.
More In Conversation With