There are two inter-related strands to the methodology of the Cambridge Greek Lexicon: semantic and technical.
The specific methodology for the needs of the Lexicon has been created during a long process of discussion and collaboration between members of the editorial staff, during the writing process.
The key to our working practice is that we go back to the ancient texts, to examine how the words are used, by different authors, and in a very long time-scale from Homeric and Hesiodic epic poetry to Hellenistic and Koine texts.
Because our Lexicon deals with over 37,000 Greek words, used by over 70 different authors, we needed to call upon digital technology, to create a database of texts, in which all the attestations of each word could be grouped together for examination. This database was developed for us by Professor Jeff Rydberg-Cox, as described on our 'slips' page.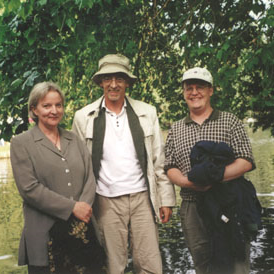 In order to facilitate digital publishing of the Lexicon, we are writing the lexicon within an 'XML' structure which we have ourselves designed. A description of that appears on our 'tagging' page.
Looking to the future, digital storage and retrieval also create the possibility of alternatives to alphabetic ordering in dictionaries, and of organising information according to the needs of individual users, who may wish to focus on semantics, collocations, the syntactic environment, chronological development, or usage in a particular author. There can also be cross-links to texts, grammars, commentaries, encyclopaedic information and illustrations.
Next Page: Funding the Lexicon