Virtual Schools Service Available
We regret that we are not able to facilitate school group visits at this time. However, we are offering free virtual school sessions! 
Our Education Coordinator, Justyna, is available to live-stream into your classroom from the gallery to deliver the session. Justyna is available Wednesday - Friday. All of our sessions are free. 
For KS2 You can choose from two topics:
Greek Myth
Roman Emperors 
Please fill in our online booking form if you would like to book an online session. To find out more about the format and practical sides of KS2 Virtual School Sessions visit our Primary Schools pages. 
Are you interested in our Education Coordinator delivering a session for older pupils? Contact us at museum-education@classics.cam.ac.uk to discuss your needs. 
Classroom Materials and Resources
We have developed a range of resources aimed at KS2 Teachers on the topics of Ancient Greece and Rome. 
In collaboration with the faculty students, we have also developed a new programme: Learn Latin with MoCA. This consists of videos, activity sheets and presentations that will guide you and your pupils to learn Latin from scratch. The activities also include learning about Roman life. 
Keep up to date
As we re-open the museum this offer will change. Please review this page regularly or sign up for our schools newsletter to receive news for schools.
Please note that unfortunately our Loans Box Service is currently unavailable. 
More about us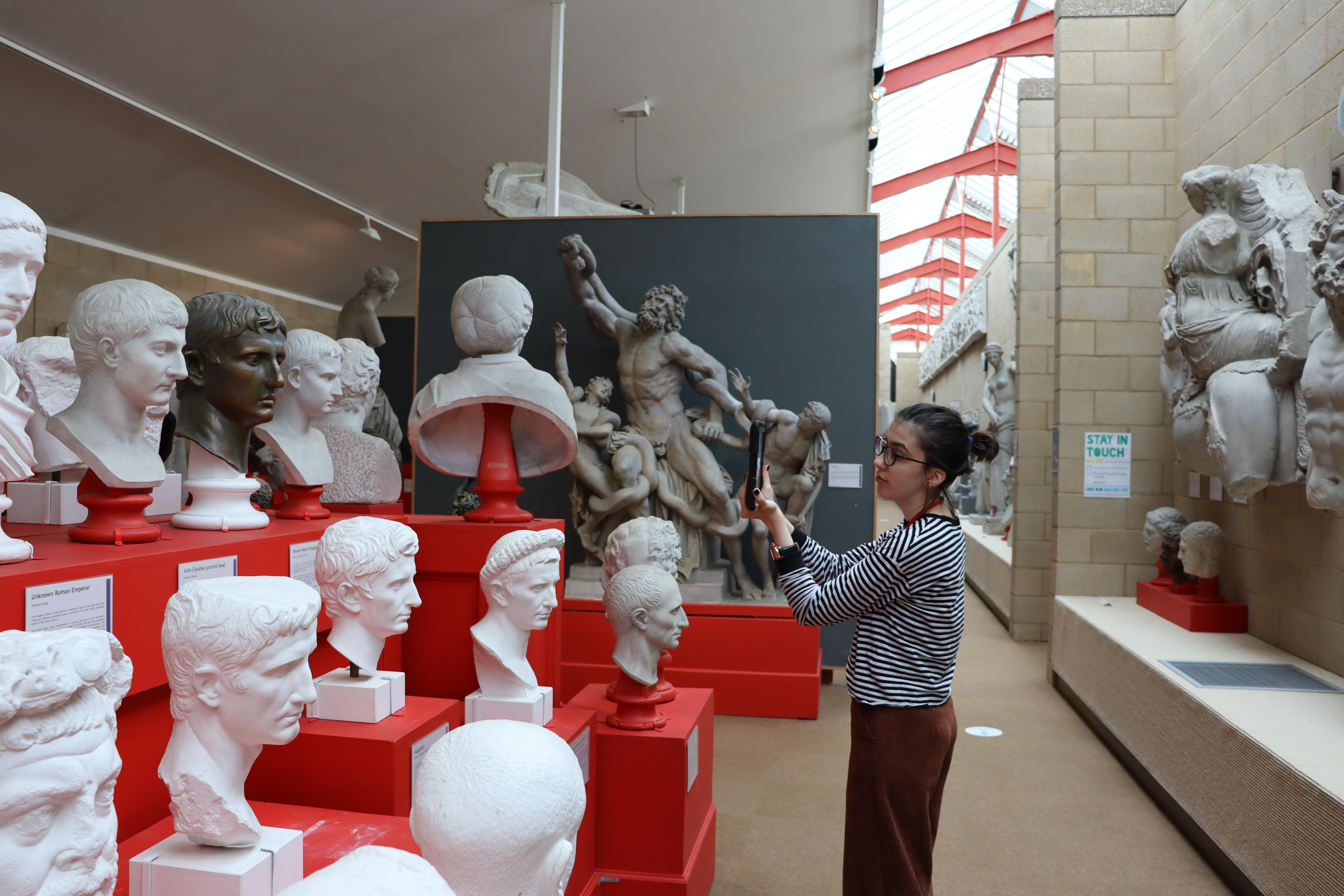 Hi, I'm Justyna and I'm the Education and Outreach Coordinator at the Museum of Classical Archaeology. It's my job to make sure your school trips to the Museum are fun and inspiring – and not just educational. Whether you're one of the local schools in Cambridge or are travelling further afield, I'm here to help you plan your visit to us.
My background is in teaching. I have a PGCE and have taught Classical Civilisation for several years. My interest in the classical world has always skewed towards sculpture and vases and I'm excited to share this passion through student tours and secondary school visits. I have experience running museum education sessions and am just as confident with primary school groups.
Get in Touch
Justyna Ladosz
Tel. 01223 767044
Email  museum-education@classics.cam.ac.uk
Find out more
Useful Links