The decipherment of Linear B was of fundamental importance for the disciplines of Aegean archaeology and Indo-European linguistics: it completely altered our understanding of the early civilisations of Greece and Crete. Moreover, it pushed the earliest known examples of written Greek back to more than 3000 years ago, making Greek the oldest known European language that is still spoken today.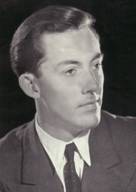 Michael Ventris            John Chadwick 
The decipherment was achieved in 1952 by a young British architect, Michael Ventris. Within weeks of his discovery he was in touch with John Chadwick, a young philologist just appointed to a lectureship at Cambridge. Chadwick was the first scholar to accept the decipherment as correct; in his first letter to Ventris he made some further suggestions helping to confirm it. Ventris gladly welcomed Chadwick's contributions and invited him to collaborate on the first scholarly publication of the decipherment, which came out in the Journal of Hellenic Studies in 1953. The two worked closely together for the next four years, until Ventris's tragically early death in 1956, within weeks of the publication of their monumental joint work, Documents in Mycenaean Greek.
These pages give an account of the decipherment of Linear B, along with biographies of Ventris and Chadwick. An annotated selection of their correspondence can be seen here.