The Impact of the Ancient City is a five-year European Research Council-funded project, led by Principal Investigator Professor Andrew Wallace-Hadrill supported by Senior Researcher Elizabeth Key Fowden. Based in the Faculty of Classics at the University of Cambridge, the project will run from October 2016 to September 2021.
The Project
Across Europe and the Mediterranean, hundreds of cities have their origins in Classical Antiquity. Cities were a core feature of the ancient Greek and Roman worlds, both an expression of deep values and the essential means of reproducing them. The ancient city had a fundamental impact on the development of urbanism in the Mediterranean, in Europe, and even in the New World. The project addresses the question of what was the nature of that impact, and will seek to replace the traditional narrative which identified that impact with the orthogonal planning of the grid city with one that stresses the diversity of impacts over time and place, in the Islamic as well as the European spheres.
We will re-examine the impact of the ancient, Greco-Roman city on subsequent urban history in Europe and the Islamic world, investigating both the urban fabric and urban ideals. Bringing together researchers trained in historical, archaeological and literary analysis, the project spans the entire Mediterranean region from antiquity to the present day. The research team will investigate case histories in the western and eastern Mediterranean, and pose a set of questions about how urban forms responded to changing social needs.
Objectives
To move beyond a linear vision of the impact of the Greco-Roman city as limited to morphology, and instead examine the kaleidoscopic diversity of impacts over space and time.
To reintegrate discussion of the cities of the Islamic world with those of the European West, and explore the diversity of response to the Greco-Roman heritage.
To look at the urban development of Mediterranean cities in terms of the response to and adaptation of their classical legacies.
To reassess the impact of religious change on city fabrics by a cross-cultural approach.
To reassess the impact of classical influences on the image and ideal of the city in both European and Islamic worlds.
To examine how changing perceptions of the classical past have impacted on adaptations of the cities which parade their classical pasts. 
Visit our website: www.impanccit.wixsite.com/impanccit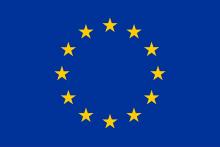 This project has received funding from the European Research Council (ERC) under the European Union's Horizon 2020 research and innovation programme (grant agreement No 693418).