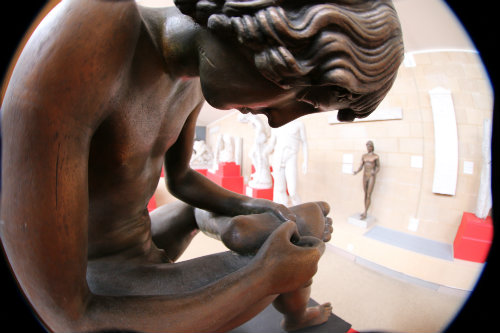 Students who will be coming to do the 4-year degree normally go to our in-house summer school, and students who are coming to do the 3-year degree but have not done Greek A level (or equivalent) normally go to the Bryanston Greek Summer School.
We send out details of our in-house summer school to students when they are offered a place.
Full details and costs of the Bryanston Greek Summer School are available from the JACT website. The summer school runs a bursary scheme for Cambridge offer-holders to help with costs and some colleges may also offer financial support.
These courses are very important and also very good fun. As well as introducing or consolidating the basics of the language, or taking you further if you have already done some of the languages, they are a great place to meet other students who will be in the same year at Cambridge or indeed at other universities.
If for some unavoidable reason it is really impossible to attend the relevant course, it is possible to make alternative arrangements, by either going to another summer school or organising roughly 30 hours of private tuition, but these arrangements must be agreed by the Director of Studies in the relevant college and the Senior Language Teaching Officer in the Classics Faculty.