In December 2015, the Museum of Classical Archaeology welcomed a newly bronzed heavyweight to the Cast Gallery: the Terme Boxer.
A Heavyweight at Rest: The Terme Boxer
Original: Museo Nazionale Romano, inv. no.1055. C.300-50 BCE.
Cast: MOCA no.646. Acquired 2013.
Beginning life as a bright-white plaster cast, the Terme Boxer has been recently restored by former Fitzwilliam Museum technician Bob Bourne; his transformation from chalky whiteness to burnished bronze gives visitors the chance to see a magnificent replica of Hellenistic Greek sculpture up close and personal.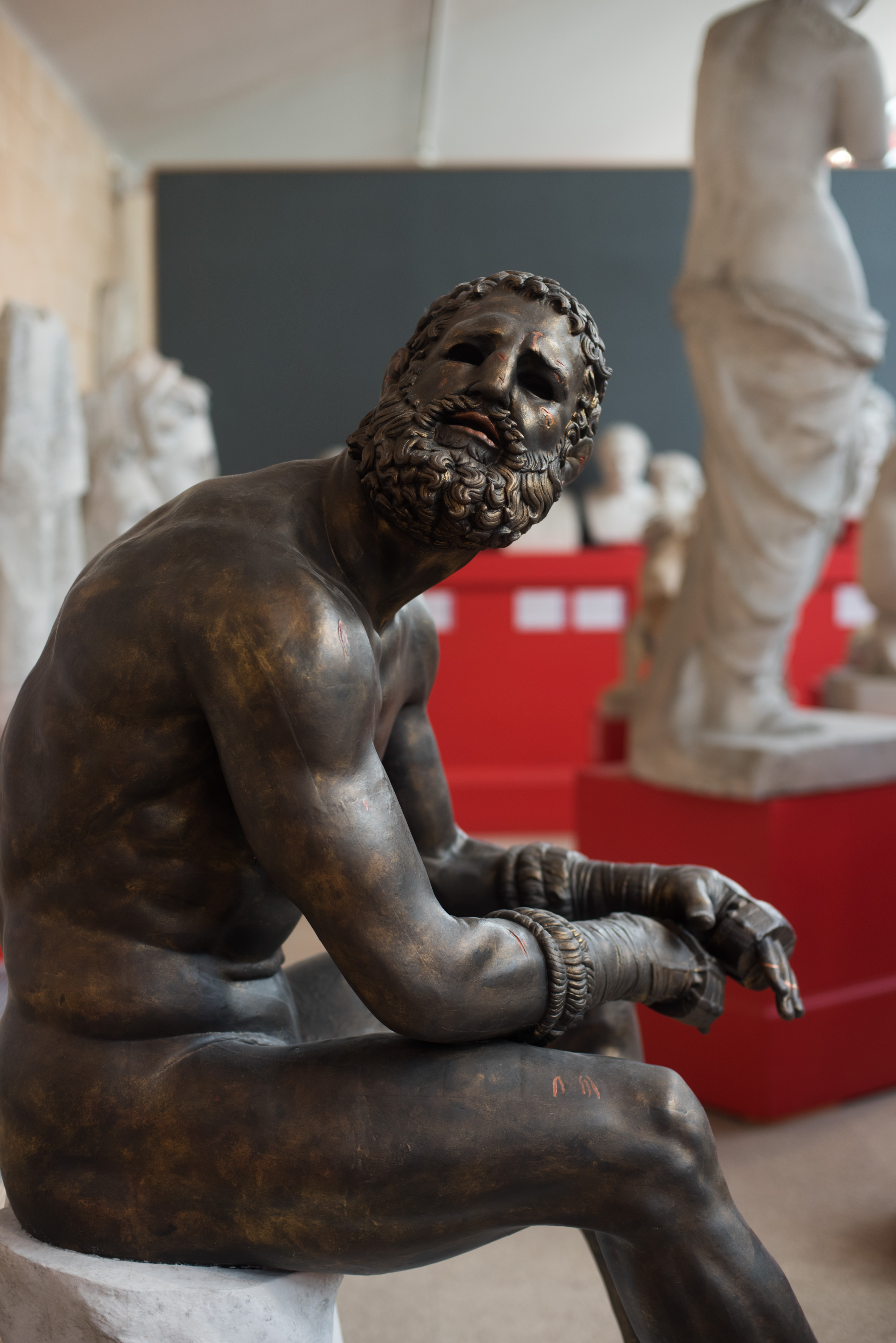 The original Terme Boxer is one of the finest examples of bronze-cast sculpture to have survived from the ancient world. Found in 1885 on the south side of the Quirinal Hill in Rome, where it had been carefully deposited, it is believed to be a Hellenistic original, but could date to any time between the fourth and first centuries BCE.
Sitting on a rock, this bearded fighter rests his weary body after a bout of boxing. Ancient boxing was a brutal sport. He wears fur-lined gloves to protect his hands, but still has taken a battering. Wounds cut into his skin and bruises swell from beneath the surface; his broken nose, cauliflower ears and hardened muscles are evidence of a long career. The impact of this rare example of a fully preserved bronze is not just realistic, but visceral.
The Boxer is a wonderful addition to our atmospheric cast gallery.

Susanne Turner, Curator of the Museum of Classical Archaeology
"It's not just a beautiful sculpture," said Susanne, "it's also a real reminder of the sheer breadth of classical sculpture, which ranges beyond the familiar idealised youths and naked Aphrodites to encompass hyperbolic Hercules, babies squashing geese and, indeed, battle-worn boxers who look like they've seen better days."
Most bronzes have been lost to us, so much more easily melted down and transformed into new objects than their marble and stone counterparts. So special is the original that it is currently one of the star pieces in the exhibition Power and Pathos: Bronze Sculpture of the Hellenistic World at the J.P. Getty Museum in Los Angeles.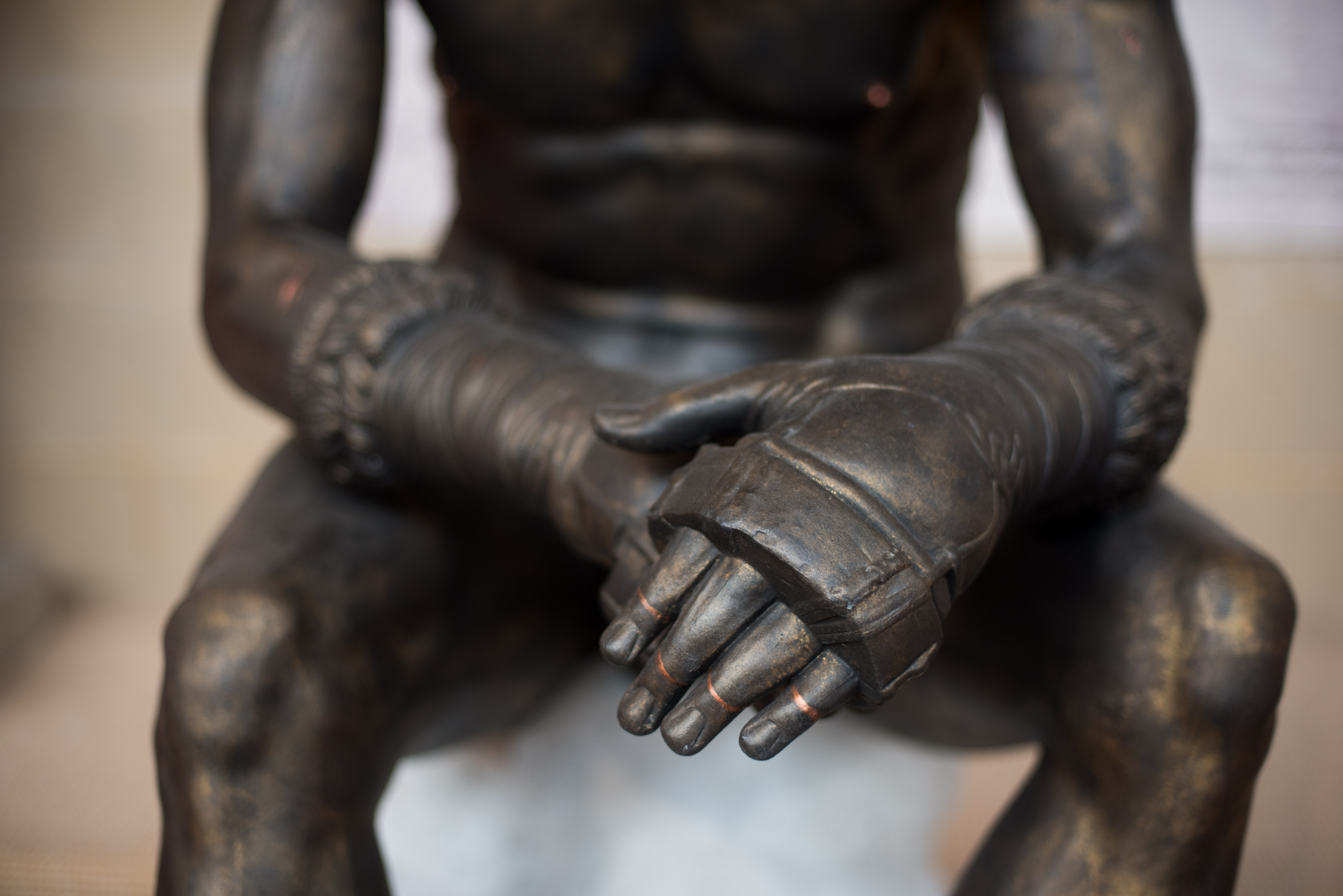 Want to see the Terme Boxer for yourself? This cast can be found in Bay J.