The Bean Archive charts the travels of George E. Bean, beginning in around 1935 up until the end of the 1970s, particularly in Turkey. George traveled as a school teacher, epigraphist and topographer, a writer and a tourist. His fluency in Turkish helped to create invaluable friendships with local people and enabled him to teach Greek at Istanbul University.
George was immediately striking at 6ft 5inches in height, contrasting with his softly spoken manner. The Bean Archive is a tribute to this gentle giant, with much owed to George's widow, Jane. Jane's reminisces enrich the text of these pages and bring to the fore the personality hidden behind the camera.
In the Life and Times of George Bean, you can read more about George's achievements. In Tales of George, his wife, Jane, gives a personal view of the man himself.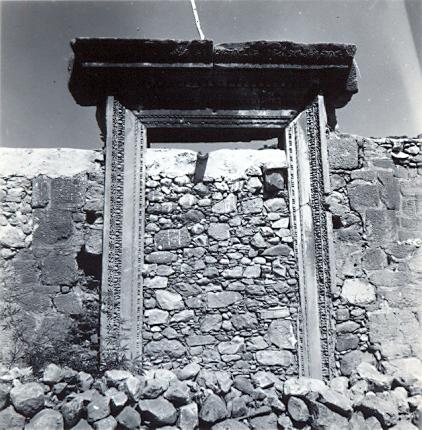 Gateway, Ceramus 1946-56 (A26.13)