Florian Roithmayr
An exhibition of contemporary sculpture
19th May – 3rd November 2018
Florian Roithmayr's work explores the inheritances of mould-making and cast-collecting in an installation of newly-commissioned sculptures, on show for the first time in the Museum of Classical Archaeology's airy and atmospheric cast gallery.
In this interstitial space, occurrences often remain unforeseeable and unaccountable.

Florian Roithmayr
Staged as a series of interventions amongst the Museum's collection of plaster casts of Greek and Roman sculpture, the new sculptures are the culmination of a two-year research and exhibition project titled The Humility of Plaster, a collaboration between MOCA, Kettle's Yard (Cambridge) and Wysing Arts Centre (Bourn), where the artist has a studio.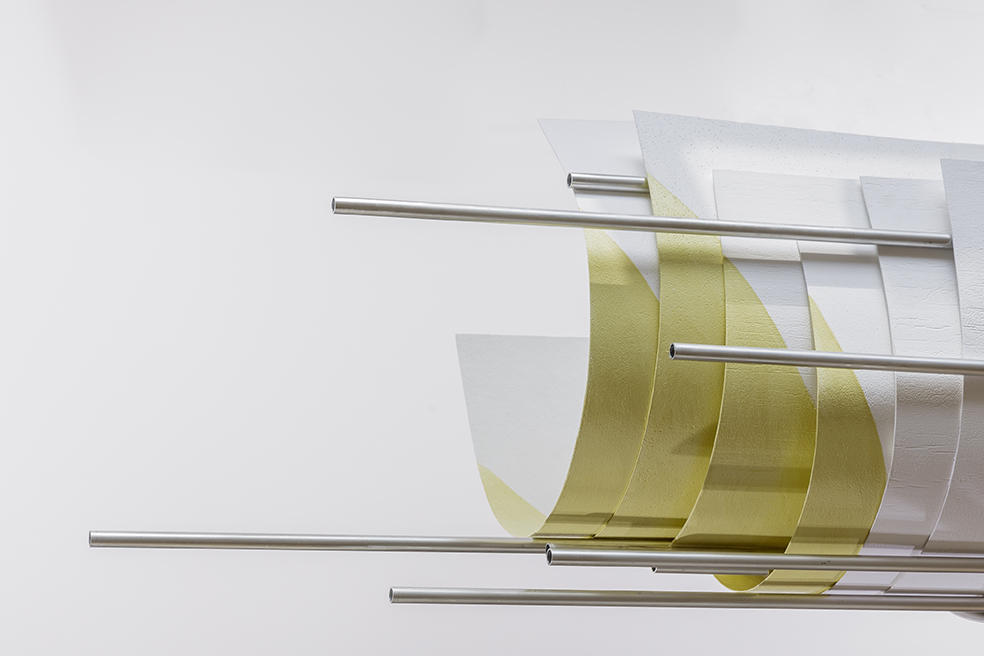 Florian Roithmayr, these here withins 01, 2018. ©Florian Roithmayr. Photography by Tim Bowditch
Roithmayr's work takes inspiration not only from the widespread application of casting processes beyond the artistic canon, but also from the moulds which make up the very fabric of cast production themselves:
"When I started to explore all the different collections across Europe, housing the plaster moulds that have been used for centuries to make cast copies, I was drawn to the very sculptural character both these moulds displayed themselves but also the vast storage collections housing them. They were sculptures in their own right, stacked, piled, accumulated, arranged, forgotten, re-discovered. It is almost as if these places, the activities and the materials collected there are sculpturally far more interesting than the objects they bring forth."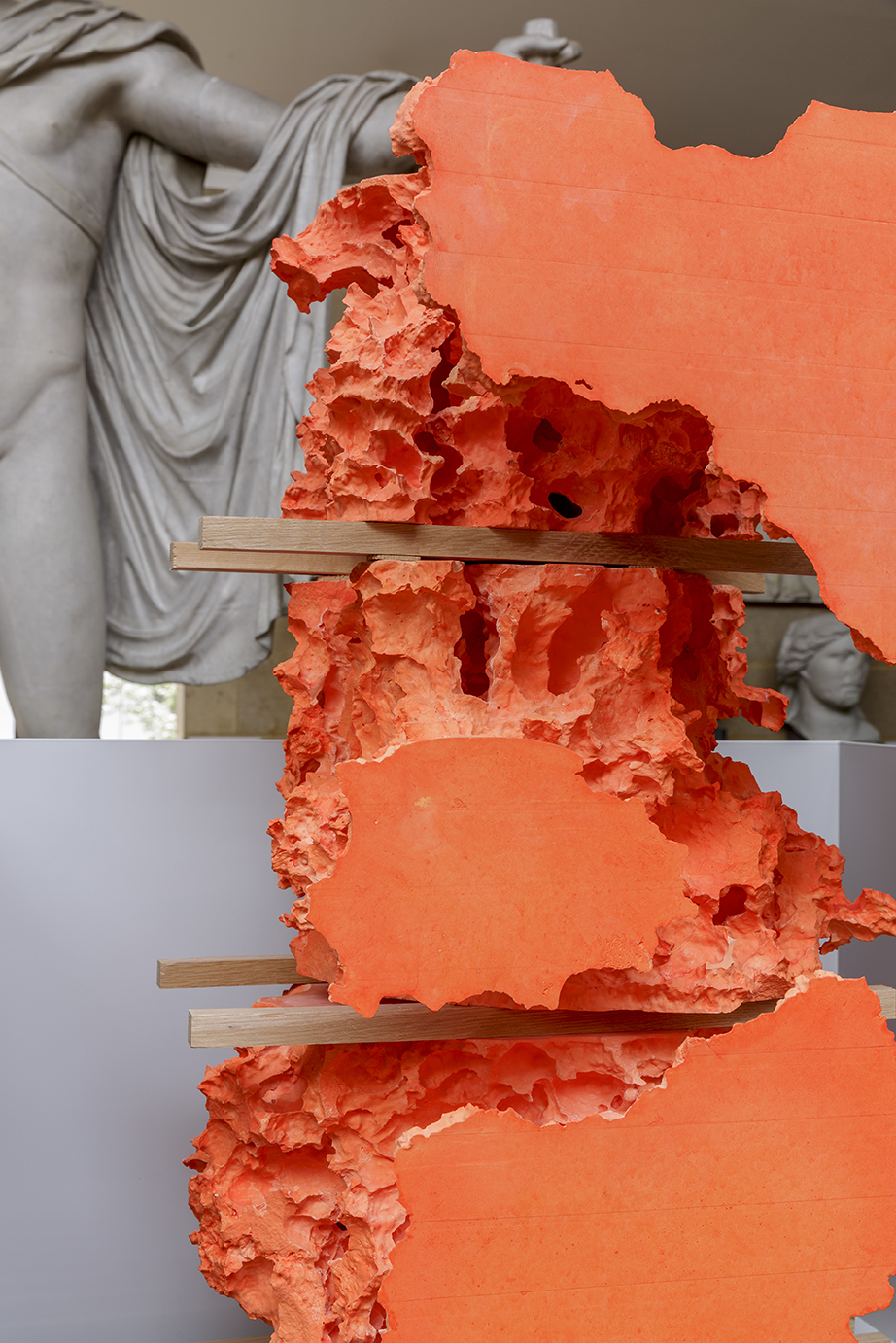 Florian Roithmayr, these here withins 02, 2018. ©Florian Roithmayr. Photography by Tim Bowditch
About the Artist
Florian Roithmayr works with sculpture to generate and trace material transformations in the processes of making. The ambition in his work is to register the consequences of one surface or material yielding another through capturing the unexpected gestures that occur in the gap between mould and cast. He has a studio at Wysing and is a Teaching Fellow in Art at the University of Reading.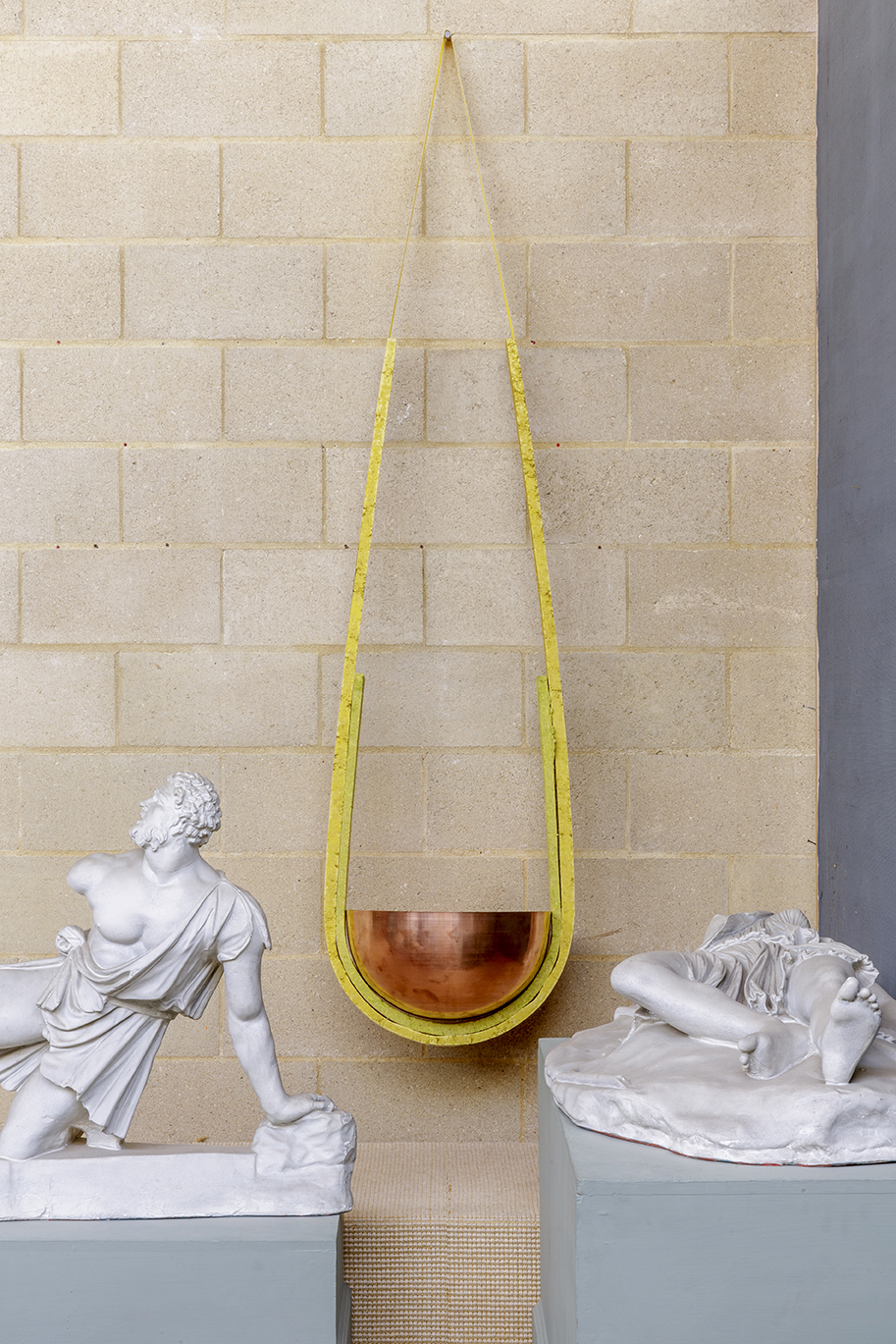 Florian Roithmayr, these here withins 04, 2018. ©Florian Roithmayr. Photography by Tim Bowditch.
About the Project
The exhibition at the Museum of Classical Archaeology is just one part of a larger project undertaken by Florian Roithmayr, The Humility of Plaster, which can be explored across the participating venues.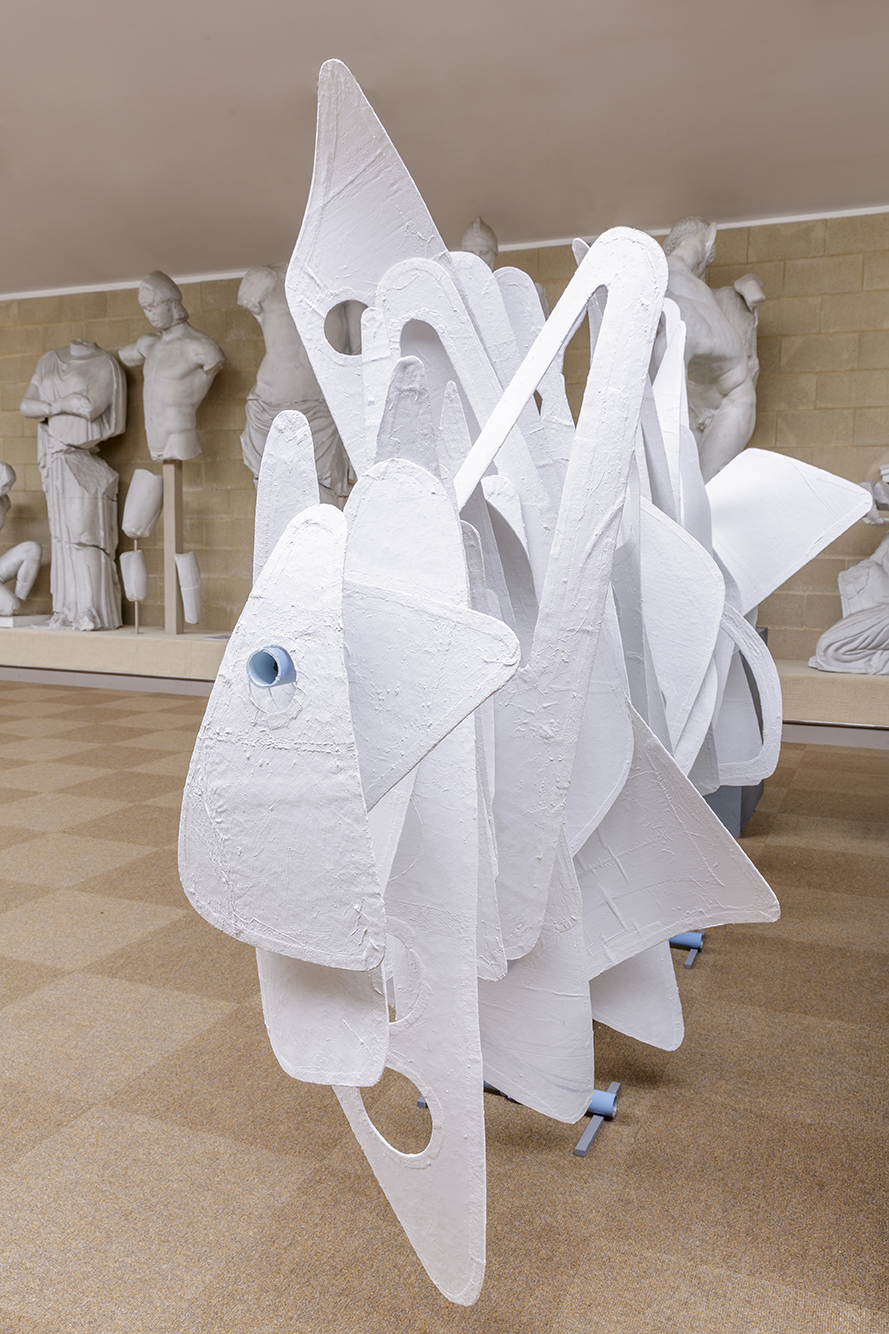 Florian Roithmayr, these here withins 02, 2018. ©Florian Roithmayr. Photography by Tim Bowditch.
Exhibition: Kettle's Yard
5th September – 14th October 2018
An exhibition of the moulds and research materials which are the groundwork for the new body of sculpture on display at MOCA. It is a short stroll down the backs to visit both exhibitions and explore the newly reopened Kettle's Yard.
Visit: The Humility of Plaster: Florian Roithmayr at Kettle's Yard
Audio-blog
Listen to the interviews conducted during research visits to different plaster cast collections in Europe, drawing attention to the materials and techniques still used in the moulding workshops often operating parallel to the collections displaying the casts.
Conference
Tuesday 4th September 2018
Hosted by Kettle's Yard
A conference held in spatial and temporal proximity to the concurrent exhibitions by Florian Roithmayr with artists and speakers from different moulding and casting workshops, exploring practical making, plaster casting techniques and collection strategies. Confirmed speakers include Dr Rebecca Wade (assistant curator Henry Moore Institute, Leeds), Alex Massouras (Ruskin School of Art, Oxford), and artist Karin Ruggaber.
Book now: £5 for adults, free for students, booking essential.
Artist book
Published by Tenderbooks, London. Designed by Sara De Bondt Studio, with contributions by writers Agnieszka Gratza and Alex Massouras. The book will be launched on Tuesday 24 July 2018 and will be available to buy at all of the participating institutions.
Purchase the book: Aftercast is now available for purchase directly from Wysing Art Centre, priced at £24.
Events
Meet the artist: Monday 30 July, 2-4pm: Materials in Contact (ages 16+)
Get creative: Tuesday 7 August, 2-4pm: Artist Workshop for Young People (ages 12-16)
Do it yourself: Wednesday 5th September, 10am-4pm: Casting workshop at Kettle's Yard (ages 16+)
Walkaround with the artist: Friday 5th October, 2-4pm: Tour of MoCA and Kettle's Yard (all welcome)
Hear the artist in conversation: Friday 26th October, 7-8.30pm: Breaking the Mould: Florian Roithmayr in Conversation (adults)
Participating Partners
Kettle's Yard is one of Britain's best galleries: a beautiful and unique house with a distinctive modern art collection, and a gallery exhibiting modern and contemporary art. In February 2018, Kettle's Yard reopened after a two year development by architect Jamie Fobert.
Wysing Arts Centre was established in 1989 and its large site in rural Cambridgeshire has been significantly developed, encompassing artist studios, a large gallery, a music recording studio, educational and project spaces, onsite accommodation, ceramics facilities, outdoor space with sculpture, and a café.
Tenderbooks is a space for independent artist publishing in Cecil Court, WC2. The shop stages weekly launches and happenings together with regular exhibitions focussing on the book work of a featured artist or press. 
The Humility of Plaster is co-commissioned by the Museum of Classical Archaeology, Kettle's Yard and Wysing Arts Centre. It is supported using public funding by the Arts Council England, the Henry Moore Foundation, the Elephant Trust, the University of Cambridge Museums and the Paul Mellon Centre.  
The exhibition in new configurations will travel to HS Projects, London and Galleria Renata Fabbri, Milan, during 2018/19.