Justyna Ladosz, Education and Outreach Coordinator in the Museum of Classical Archaeology, explains how she continues to facilitate lessons for school groups whilst the Museum remains closed, and how the Faculty's students continue to deliver the Learn Latin with MoCA project.
Pre-pandemic, the Museum would welcome around 1,000 school pupils in a six-month period. Most of these were KS2 students visiting in groups for a led session on the Ancient Greeks. Suddenly a year ago, we were unable to deliver any sessions at all, the building was locked and we all retreated to our homes. 
It quickly became clear that the lockdown would last a long time, and so, like other museums, we started creating online resources.  But it wasn't enough. For me, teachers and parents, online resources were too impersonal. I started thinking about what we could do once the Museum building re-opened and I would be allowed back in. There was such a variety of ways in which museums were engaging their public. That got me thinking, and after consulting with the Curator and the Director, and overcoming some interesting technical questions, I delivered our first live-streamed session directly from the gallery in October 2020.
The key to the success of the sessions is simple: I deliver the same session I would do in person, with the addition of a tablet between me and the pupils. I start by introducing myself and the Museum, address the nudity, and then move through the gallery towards the pediment of Pelops and Oenomaus from the temple of Zeus in Olympia. This is where I tell their story while showing the children details of the statues. Throughout the session the children have opportunities to ask any questions about Greece or the Museum, and we finish up with more questions and often a walk through the gallery. 
I don't see our virtual sessions as a digital project. They are education sessions that I am carrying out via digital means. The key skills that make me a successful museum educator, also make me a good online museum educator. There is just a tablet between us that wasn't there before.
Our second online delivery project is called Learn Latin with MoCA. The Museum of Classical Archaeology has been sending students, mostly undergraduates who volunteer but including a few of our postgraduate students, from the Faculty of Classics to teach Latin in state schools in Cambridge since 2013. The aim of the Latin Primary Schools project was always to introduce children to Latin and the Romans in a fun and engaging way. This year we couldn't deliver the project in schools, and because of the uncertainty and complications tied with everybody working from home, we couldn't start the teaching in Michaelmas as we usually did. Planning during this uncertain year has been interesting, and at one point we were working with three possible scenarios. 
The January lockdown however made our decision easier. This year, instead of going out to schools to teach Latin, the students are creating digital lesson packs, with activities, lesson plans and short introductory videos. Weeks one to four have been launched and have proved amazingly popular! Launching the project online, instead of in person, has both drawbacks and advantages. One of the best things about teaching is seeing the joy on children's faces when they learn something new. Whilst our students are missing out on directly observing the impact they are making, we are trying to compensate by measuring website analytics, downloads and views, as well as running a feedback survey. The page has been viewed over 1,000 times in the first week alone, and the resources have been downloaded over 400 times in the first two weeks. The survey tells us that people are definitely using our resources, and the majority enjoy them immensely:
"For anyone who wants to start learning Latin this is a great resource. It is very well structured and very easy to understand." 
"A fantastic introduction to Latin with entertaining worksheets." 
We are hopeful that this means more children than ever before are being exposed to Latin through the efforts of our students.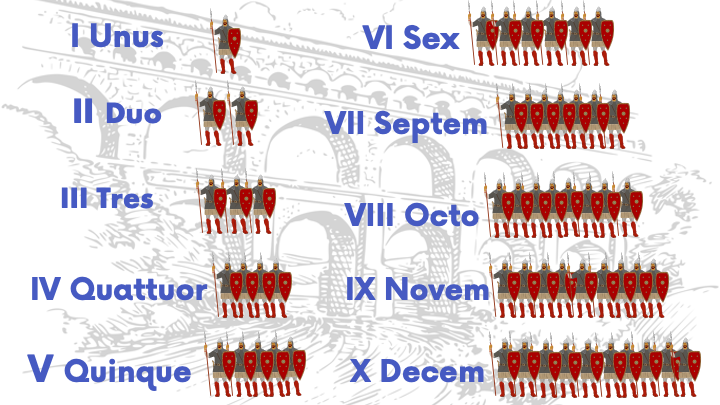 Learn more about the Museum of Classical Archaeology's Online and Outreach Schools service.