Rachel Phillips describes some of the challenges faced during the pandemic by doctoral students engaged in full time research.
When lockdown started in March 2020, I was six months into my PhD and five years into my time at Cambridge. I completed both my undergraduate and my master's degrees here, and despite my assumption that I'd experienced all the surprises Cambridge had to offer, the onset of the pandemic and the subsequent lockdown hit me hard. A PhD feels like a solitary exercise at the best of times, but a PhD during a lockdown narrows your world to your room, your laptop, and the few books you managed to salvage from the library before it closed. 
My research focuses on the art and archaeology of the early Late Bronze Age Greek mainland (around 1700 to 1400 BC). I'm interested in thinking about how we can use artistic expressions to reconstruct past societies, especially without any surviving textual evidence. My aim is to uncover how people in the Late Bronze Age might have viewed, interpreted and used these objects and images.
The most famous objects from this period are from the Shaft Graves at Mycenae, first excavated by Heinrich Schliemann in the 19th century. On finding a gold death mask engraved with a man's face in one of the graves, Schliemann (so the story goes) sent a telegram to the King of Greece proclaiming 'I have gazed upon the face of Agamemnon'. A problematic link with Homer––but one that helps us to understand the awe and excitement that these objects continue to inspire today. The objects from the Shaft Graves remain some of the most recognised and referenced objects from the Late Bronze Age and are still the first images encountered upon entering the National Archaeological Museum at Athens.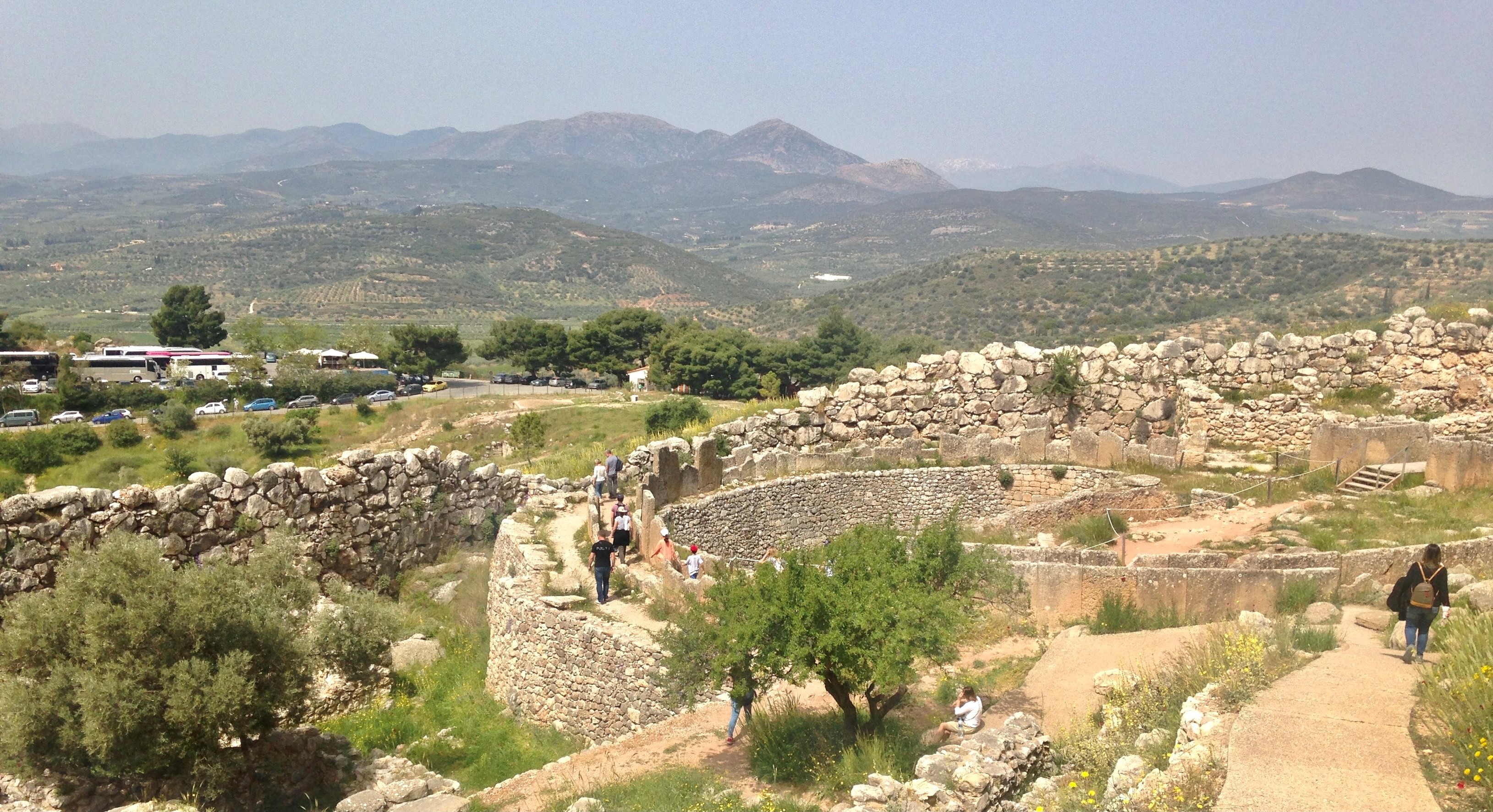 Nearly all of the objects I study are held by museums in Greece. Last summer, at the end of my first year of the PhD, I had intended to visit Greece for an extended period of fieldwork. First, I would have attended the current excavation at Pylos (the same excavation that uncovered the Grave of the Griffin Warrior in 2015. After this, I had planned to conduct a preliminary examination of the objects held by different museums, to get a sense of what these objects look like, of what it feels like to stand in front of them. The pandemic put a stop to these plans.
Instead, I got on with as much reading as I could, compiled databases and examples, and scoured museum websites for any photographs of their collections. But I still haven't seen these objects first-hand. I might be able to tell you where a sealstone was found, what it depicts, and when it dates from ––but in most cases, I still don't know what colour it is. I've learnt that you can only get so far before you need to see—close up and from every angle—the objects you're writing about.
Thankfully, this month I was granted an extension by the Arts and Humanities Research Council to compensate for the delay. My planned fieldwork has been rearranged for this summer and I'm (cautiously) optimistic that it will go ahead. Meanwhile, laptop-based research continues, teaching continues online, and I continue to examine as many black-and-white photographs as possible, imagining the colours and depth that I hope one day soon to experience in person. An apt metaphor, if you will, for life under lockdown.
Rachel Phillips, PhD student