Lost
21 April - 9 June 2017
An exhibition by Issam Kourbaj
The Museum of Classical Archaeology is honoured to present Lost, a thought provoking and moving exhibition by Syrian-born artist Issam Kourbaj. Set amongst the Museum's permanent display of over 450 plaster casts of Classical sculpture, Lost is an exhibition of plaster dipped items of clothing belonging to refugees who were lost at sea whilst attempting the perilous journey to the Island of Lesbos.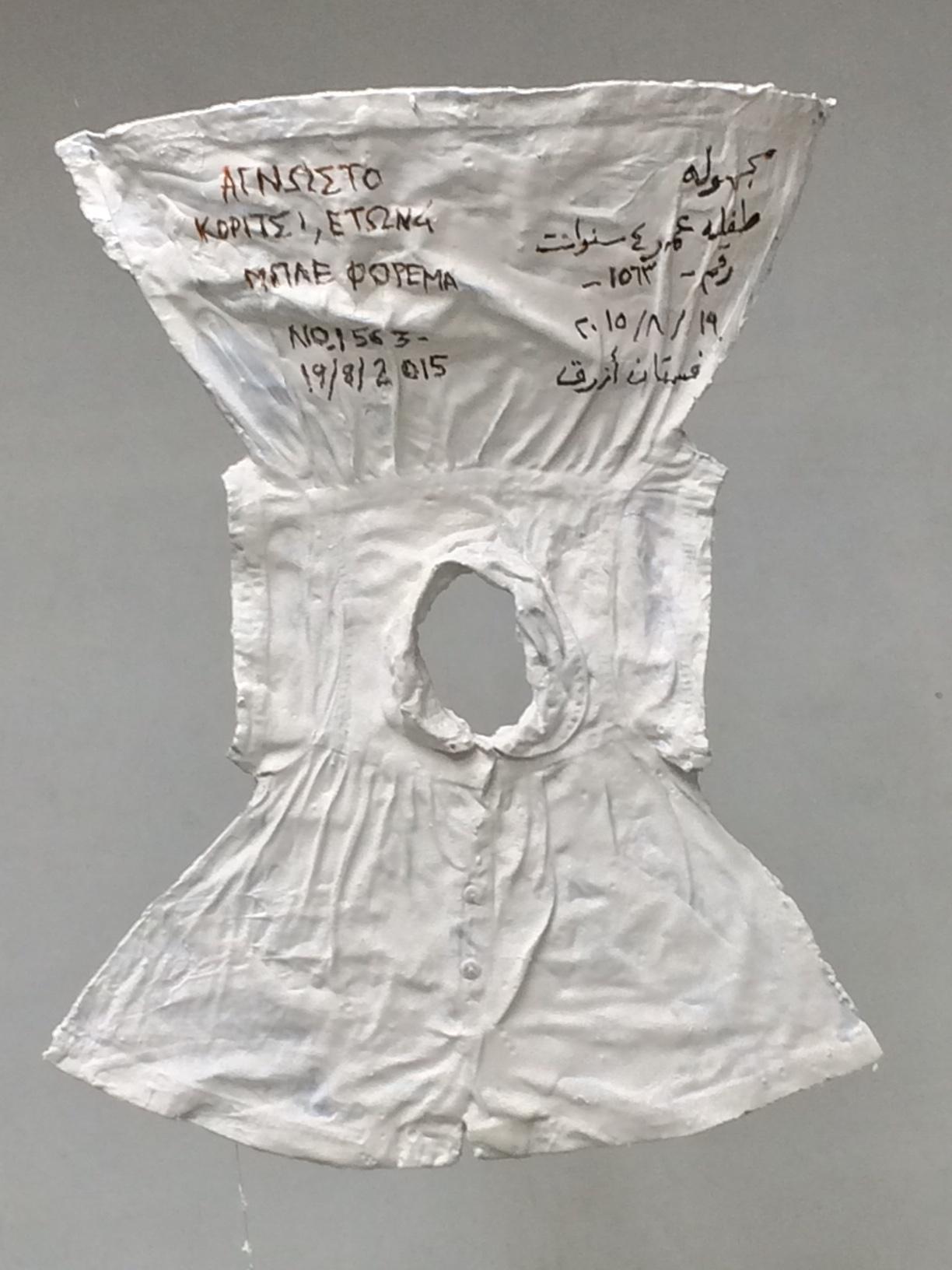 An item of refugee's clothing dipped in plaster, by Issam Kourbaj (2017). © the artist.
Both Lost and Dark Water, Burning World, another exhibition by Issam on display at the Fitzwilliam Museum until July 2017, deal with the destruction of his homeland. "Hanging amongst the strong presence of idealised Greek and Roman bodies, Lost becomes a statement of absence, the cruel sundering of body and identity. The rigid surface of each item of clothing holds the ghost of its past, and acts as evidence of, and a gravestone for, its recent past carrier; the person who never made it to the end of their journey and was drowned and lost in dark water."
Issam Kourbaj has a background in fine art, architecture and theatre design. Having trained at the Institute of Fine Arts in Damascus, the Repin Institute of Fine Arts in Leningrad and at Wimbledon School of Art, Issam has been Cambridge-based since 1990.  Currently Artist-in-Residence and Lector in Art at Christ's College, Issam has most recently exhibited at the Fitzwilliam Museum and the Penn Museum in America.
Please note: this video does not yet have subtitles or transcription.
Event
Museums at Night: Wednesday 17 May, 6.30-8pm: Lost: an evening with Issam Kourbaj and Ruth Padel