Museum Remix
A temporary display of new installations created and co-curated by Luis Jimenez, Lizzie Knott, Suzy Rickard, Jack Silvester and Lily Stancliffe.
From Tuesday 28 January 2020
In association with LGBTQ+ History Month
Museum Remix is a series of installations in the Museum of Classical Archaeology about labels and why they matter. The labels we give to people, and the categories we try to put them in. The labels we proudly choose ourselves, and the labels we give to objects. The histories they include, and what they hide.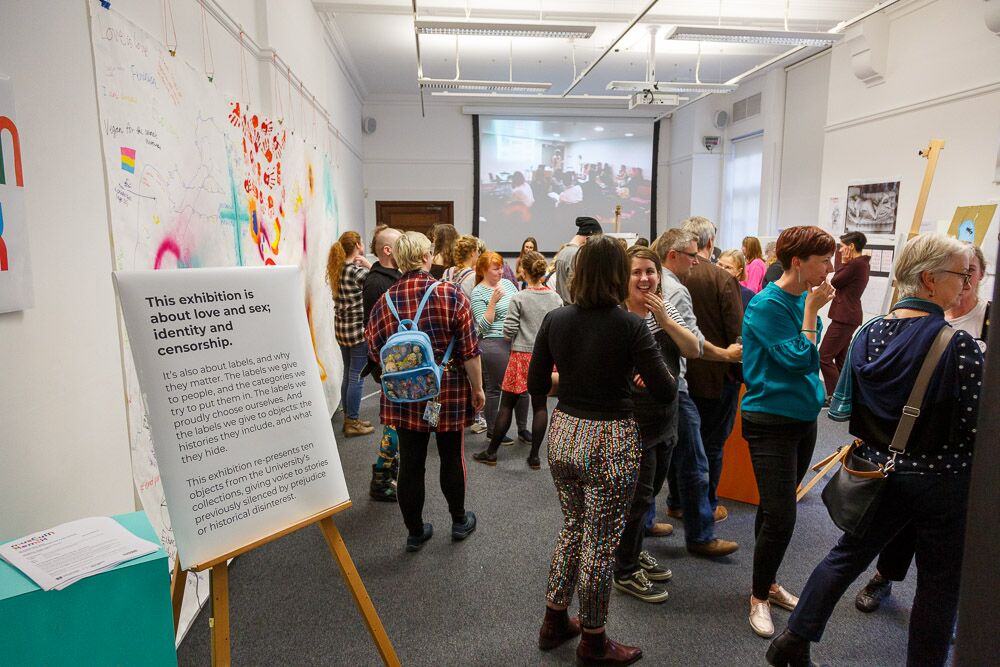 For one night only: Museum Remix on display at the Museum of Archaeology and Anthropology, September 25 2019
In September 2019, a team of 25 Museum activists gathered together to radically rethink how the University of Cambridge Museums engage with LGBTQ+ histories. They worked across the Fitzwilliam Museum, the Polar Museum, the Museum of Zoology, the Museum of Archaeology and Anthropology - and here, with us, at the Museum of Classical Archaeology.
The product of this intense two days was an exhibition about love and sex, identity and censorship. But the exhibition only lasted for one day. Now, we bring the works created into the Cast Gallery, to enter into dialogue with the collection and raise pressing questions about the narratives on display - and those not currently on display.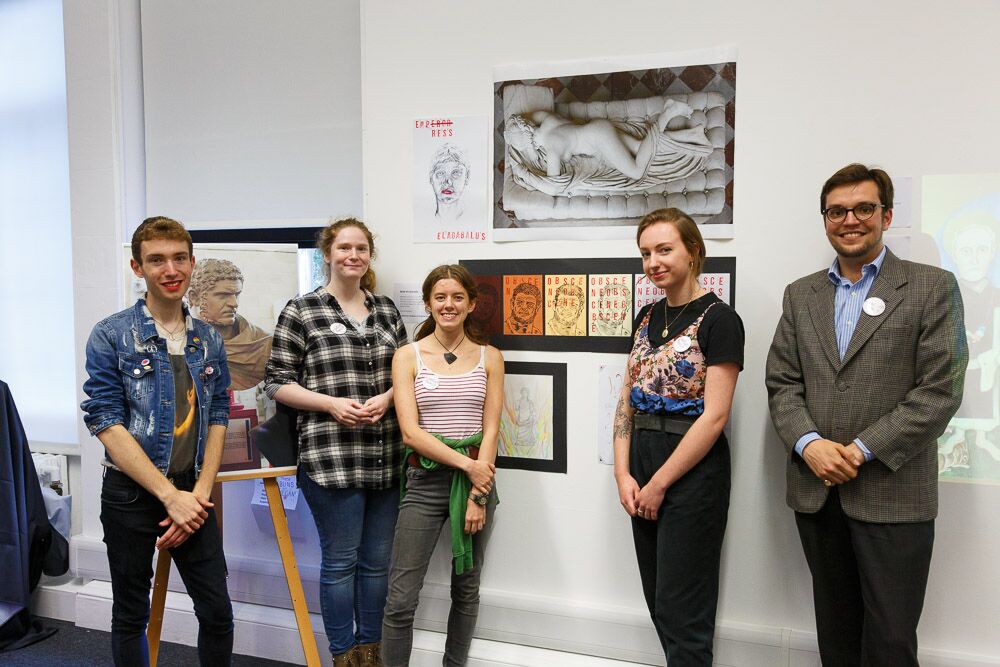 The Museum Remix team
On Display
Bay B: The Sleeping Hermaphrodite. Why is there no hermaphrodite in the Museum of Classical Archaeology's collection?
Bay J: Caracalla and Elagabalus. Can ancient gossip and scandal be a foundation for writing a queer history of non-binary identity?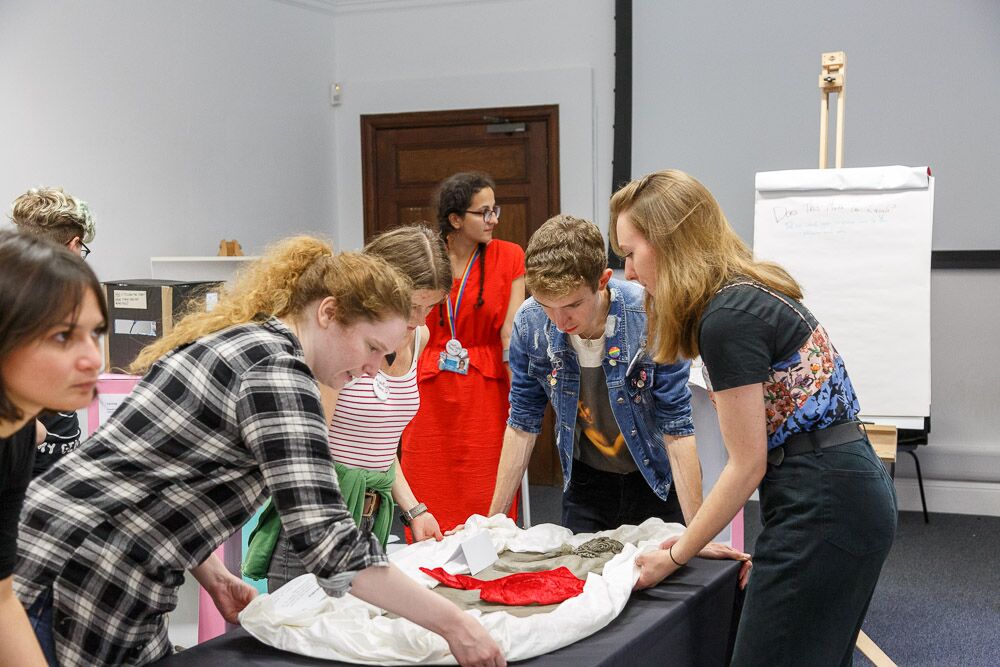 Bridging Binaries LGTBQ+ Tours
The foundation for the installations created by the Remix Team draws on the work of the volunteer tour guides who deliver Bridging Binaries LGTBQ+ tours in the Museum of Classical Archaeology. Tours run on select Saturday mornings during University term-time.
Find out more and book a place on a Bridging Binaries LGTBQ+ tour
Find out more
Read a Q&A with the MOCA Museum Remix team
View the Museum Remix exhibition online
Read about the first Museum Remix, held in 2018
Watch an interview with one of our Bridging Binaries volunteers (Please note: this video does not yet have subtitles or subscription)
Find out about our Queer Antiquities trail (and pick up a copy/follow the trail when you visit)